Welcome to the Eastney & Milton Allotment Holders Association website.
We cover a large area off Locksway Road in Milton with over 500 plots. Our aims are to encourage food, fruit and flower growing as well as the socialising aspects of tending an Allotment.
We have a Trading Shop where Eastney and Milton Allotment Holders Association Members can buy gardening supplies and seeds at very competitive prices.
Our Polytunnel produces a wide range of seedlings and plants for our Members all year round.
There is also a quarterly Newsletter available.
We have 3 Allotment Sites which are – Hope Cottages, Eastney Lake and Milton Piece. There are two entrances. The Main Entrance is between two houses in Locksway Road. There is another Entrance at the end of Meryl Road, which is a small cul-de-sac off Locksway Road. See the Allotment Maps page for details of these plots.
Hope Cottage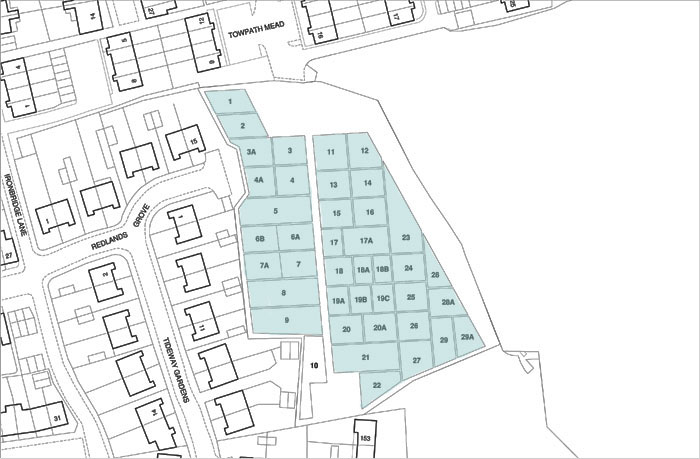 Milton Piece
Eastney Lake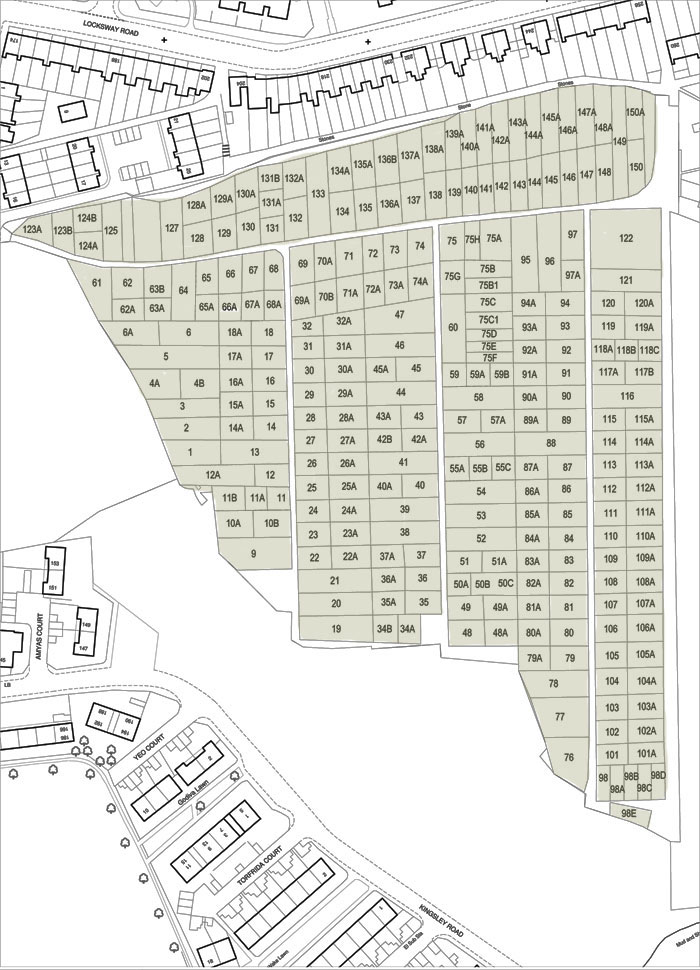 Committee
The Committee Members are all volunteers who give up their time to help manage and organise all aspects of running the allotments. This includes organising Events such as the Autumn Shows and Spring Plant Sales. These functions bring together the Plot holders and the local population and help raise the profile of the Allotments in a positive way. They also help man the onsite Trading Shop which is an important focal point for reduced priced gardening supplies and free advice.
There is a long waiting list for plots and the Committee work closely with Portsmouth City Council to ensure there are no neglected plots and help reduce the waiting list.
As usual with Committees, there are a few stalwarts who help erect the tents and stalls for the events we hold but we are always looking for more help from the younger, fitter Members so please help if you can, you don't need to join the Committee. Look out for notices asking for help at these times.
If you feel you have something to offer and want to join Committee or have anything you wish to discuss, please talk to a Committee Member or come along to our AGM which is in January each year at Eastney Community Centre at Bransbury Park around 7-15pm.
Harvest Supper and Prize Giving 2020
We had our annual Harvest Supper and Prizegiving on the 12th September 2013 at The Skittle Alley at Nelsons Bar in Melville Road. It was well attended and it was uplifting to note that we had a healthy amount of Plotholders who had entered the Autumn Show for the first time and quite a few had been successful in winning. We also had the stalwarts who enter regularly and do well. We need this mix of experience and first timers to make the competition interesting.
Our Chairman, Les did the Prizegiving assisted by Jeanette, Membership Secretary and Website Editor. It was the first time for both of them so it wasn't totally smooth running, but they managed in the end to get the right Trophies and Certificates to the right recipients.
Thanks to Janet for organising the Raffle, and thanks also to Pauline for help in setting up the Trophies. The meal was simple with a choice of Scampi, Cod or Vegetable Burger and it was bad luck if you didn't like Chips because it was Chips with everything and served in a basket. It was fortunate that soup wasn't on the menu! (You can't beat the old jokes!)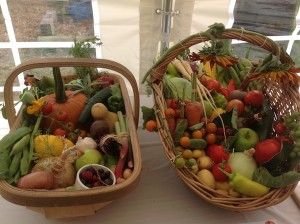 Useful Links
The National Allotment Society (NSALG)
The leading national organisation upholding the interests and rights of the allotment community across the UK. NSALG work with government, organisations and landlords to provide, promote and preserve allotments for all. They offer support, guidance and advice to everyone with an interest in allotment gardening. Eastney and Milton Allotment Holders Association are Members and can therefore get huge discounts from Kings Seeds as well as other benefits.
Kings Seeds
A leading supplier of vegetable, flower, herbs and Sweet Pea seeds, from the traditional home of the British seed industry, Kelvedon, Essex, who have been supplying commercial and retail growers since 1888. If you are a Member of Eastney and Milton Allotment Holders Association, you can use our Kings Seeds NAS Members Order Form and get huge discounts compared to the online prices. Join today.
Wood chipper
If you like gardening tasks and keep your land in perfect condition all year round, you need to know this tool as it allows us to use all the remains stored after pruning tasks and convert this waste into compost. In this way, we will be reusing all the remaining material, benefiting the earth. Come on, a full-fledged two-for-one.
If you want to know the different types of shredders that you can find in the market to be able to choose the one that best suits your needs, you cannot miss this article.
Buy garden shredders
Garden shredders are machines designed to get rid of pruning and natural debris obtained from garden care. The garden shredders shred and shred all the remains, using their blades and hammers. This work is impossible to do without garden shredders, which is why its use is becoming more and more frequent, and it is becoming one of the indispensable machines in gardening. If you also need garden shredders you are on the right page. At ModregoHogar.com we offer you a complete catalog of garden shredders. Our garden shredders stand out for their quality and high performance. Take a look at our selection of garden shredders in the garden machinery section. In addition, the remains obtained from the garden shredders can be reused as natural compost, after the composting process. The shredders represent a great saving of time and effort, since they avoid the tedious task of transferring all the remains to a specialized container for it. The garden shredders have the added value that, in addition, they represent an ecological alternative by reusing the remains as compost. If you work with garden shredders, you will be actively and positively collaborating in caring for the environment.
Types of garden shredders
We can find different types of shredders, taking into account different types of classification. On the one hand, taking into account the type of engine that this tool uses to work, we can find electric and gasoline shredders.
While, if we take into account the size of the branches that this gardening instrument is capable of crushing, we find three other models:
Disc shredders: they accept branches and leaves up to 35 mm in diameter, although in this case it is not used to achieve composting, but its main use is to cut the stems into smaller pieces, making straight cuts, avoiding that the wood splinters. You must bear in mind that the blades of this type of shredder must be sharpened constantly, for a perfect maintenance of the tool; In addition, it usually generates a lot of noise during its use.
Strawberry shredders: they are capable of shredding branches up to 40 millimeters in diameter. In this way, it cuts and shreds the branches, helping in the composting process, since it allows microorganisms to infiltrate more easily. They have a switch that allows changing the direction of rotation, in addition, it has a screw that adjusts the cutter depending on the size of the branches to be crushed and whether they are green or not.
Helical shredders: they work with branches of up to 30 millimeters and perform similar tasks to strawberry shredders. Also, if you use this model you will realize that it is not necessary to push the branches since the machine itself collects them. It also has a switch that changes the direction of rotation in case the tool jams.
Advantages derived from the use of garden shredders.
Using a garden shredder after pruning is one of the best possible options, due to a series of benefits that its use brings us:
The main one is the possibility that this tool offers us to use the remains of the felling as composting.
Continuing along the same lines, reusing the remains as compost is a benefit in itself for the earth, since it provides both nutrients and protection to the earth against rains and extreme temperatures.
Another good reason to use this type of machine is that we avoid throwing waste and weeds into the trash. And, in case you want to get rid of them, their transport is much easier since they have a more compact size.
Finally, they facilitate the life of the treated land, especially in the case of large areas. If you don't know what to do with the remains you get from caring for your garden, at Modrego Hogar we offer you the ideal solution: garden shredders. We have a wide variety of garden shredders of the most prestigious brands and at the best price. Find the best garden shredders in our online store. Garland garden shredders Depending on the characteristics of your garden, you will need electric garden shredders, such as the Garland chipper 100 e-v15 electric wood chipper model, or gasoline wood shredders.
broyeurs-vegetaux.com
Un site en français proposant un comparatif et des conseils d'achat pour choisir un broyeur de branche permettant de réduire le volume de ses déchets verts et de constituer du compost et du paillage pour le jardin.
Royal Horticultural Society
The UK's leading gardening charity dedicated to advancing horticulture and promoting good gardening. Their goal is to help people share a passion for plants, to encourage excellence in horticulture and inspire all those with an interest in gardening.
Portsmouth City Council Allotments
Details about Portsmouth Allotments and useful information such as costs, waiting lists etc.
Register through the Council to get on the waiting list for an Allotment in Portsmouth.
Website of Charles Dowding – Advocate of No Dig Gardening
Charles Dowding describes highly productive ways to grow food, enjoy harvests over long periods and a lovely way of caring for the soil – NO DIG, based on his experience of growing acclaimed vegetables without soil tillage for thirty years.
Here's a YouTube Video on Harvesting by Charles
and one on No Dig Abundance
Hotbeds book – Hotbeds: How To Grow Early Crops Using Age-Old Techniques by Jack First. Here's a link to a video of 'Gardeners World Hot Bed' with Joe Swift interviewing Jack First, unfortunately the format only seems to work on Desktop or Laptop Computers, not on Tablets or Mobile Phones.
The Beneficial Foundation
is a Portsmouth based Registered Charity providing education, training and rehabilitation to adults of all ages who are in need.
Moneyfields Allotments
A local Allotment Society with a great range of stock at competitive prices in their Trading Hut. (Website currently under re-development.)
Purbrook Horticultural Society
Local Horticultural Society in Purbrook.
Book on The Story of Southsea Rock Gardens and the Rock Garden Pavilion
Garden Angel Uk Ltd are a local landscape gardening and garden maintenance business based in Portsmouth, Hampshire.
Garden Organic
The National Charity for organic growing is the UK's leading organic growing charity. It has been at the forefront of the organic horticulture movement for 50 years and is dedicated to researching and promoting organic gardening, farming and food.
Bumblebee Conservation Trust
The Bumblebee Conservation Trust was established because of serious concerns about the 'plight of the bumblebee'. In the last 80 years our bumblebee populations have crashed. Two species have become nationally extinct and several others have declined dramatically.
**ukleps ** Information on all stages of Butterflies and Moths, how to identify the Eggs, Larvae, Pupae and Adult Butterflies and Moths. Wonderful photographs of many varieties of Butterflies and Moths.
Slugwatch
Everything you wanted to know about Slugs! Here's an Identification Guide
First Tunnels
Have been supplying Polytunnels for over 20 years. The 2 Polytunnels on the Community Allotments are from First Tunnels, plus at least 3 more on our Allotment sites. Product Guides and YouTube videos show how to construct before you buy and generous discounts make the prices very attractive, plus there are no hidden extras.
Crafts In The Tower – A monthly exhibition of original artwork by selected local Artists, Designers and Makers
Now on the third Sunday of the month, (except December). FREE Admission
The Square Tower, Broad Street, Old Portsmouth, PO1 2JE www.craftsinthetower.co.uk
AUTUMN NEWSLETTER
I hope you all had a lovely summer and grew plenty of fruit and vegetables for the table. It seems that it was a good year for apples, pears and soft fruit but the Butternut Squash didn't do so well this year. One of my neighbours had 50 last year and this year was down to 6. We were the same from 25 last year down to 5. We think it was due to the weather not being so good during August. Having said that we are still picking courgettes, which finished much earlier last year. This also must be down to the rain in September. Still we won't starve, can go to the local supermarket if we run out!! Not like it used to be during the war when people relied on their crops. My peach tree had loads of fruit for the first time but a lot of it went mouldy, also due to the rain. I bought it from the plant sale about 5 years ago for £2.00 so it can't be bad, we did have some to eat. Better luck next year. It just goes to show how much we rely on the weather.
Allotment News The shop has the seed catalogues in now but they must be returned soon. If you can't get one the shop has a very good supply of new seeds in the New Year, all at discounted prices! Also you can get seed potatoes and onions, probably towards the end of January/February, please look out for notices outside the shop. Broad beans can go in during November for over wintering and also red and white onions. All of which can be purchased from the shop.
I was sorry to hear that the show was such hard work for the people who helped as they didn't have enough support. Also more people were needed to enter the various categories in the show tent. So please give it a go next year! However for those that did win, well done! It's lovely to receive a rosette and cup for your winning vegetables or fruit and flowers. Not forgetting pickle and jam. A few people worked very hard for it to be a success. Below is a list of some of the first prize-winners, a full list can be seen outside the shop on the notice board.
Top Tray – John Cole, heaviest onion – Dave Farmer, longest runner bean – Gordon Lowe, heaviest pumpkin – Barbara Simpson (who also won the best exhibit in show), Jam – Rachel Webb, The category for 3 apples and 3 pears was won by Anthea Hasler and for 5 white potatoes, Trevor Stark won a 1st. A 1st for 3 dahlias was won by Dorothy Seymour and Evelyn Brown won a 1st for a single dahlia. There were numerous other categories, too many to list here but well done to you all. I have to mention the coveted cup for best compost was won by Ian Steadman, who can now have his name engraved on the cup along, with previous illustrious winners. Its all good fun!
Chairman's Chatter Well that's the show over for another year. It was a case of only just! We lacked numbers on each occasion, Friday night, Saturday and taking down on Sunday night. Trevor Stark, who organises putting up the marquees, worked himself to death! Without him we wouldn't have had a show. Many thanks to those people who did help, including some new faces. The weather was great and everybody seemed to have a good time. The entries for the produce categories were down this year too. We must thank Ian Dawson who stepped in at the last minute as show secretary. A job that entails a lot of paper work and many hours of planning.
What we must do, if we want the show to continue, is to start early recruiting more people to help and indeed to enter the many classes. If this doesn't happen the future of the show will be in doubt!
I have yet to meet the new chap on the Council who is in charge of the allotments. When I do I shall talk to him about the ladies toilet, which the Council have suggested moving. I shall also discuss bonfires and waste in general.
If there are any other matters, which you would like me to discuss with the Council please let me know through the shop.
The Allotment Shop Jeanette Jones, who has been the Trading Officer for the past two years will be leaving the Committee at the end of the year. We thank her for the work she has put in. What we now need is someone to take her place as soon as possible so that they can be informed of what the job is about. There are a lot of helpers in the shop but someone is needed to organise it so that supplies are available when needed. If anyone is interested just contact someone on the Committee or leave a message in the shop.
If we don't have a new Trading Officer the shop will have to close which will have a dramatic effect on The Allotment Association.
Regards Mike Simpson,
Chairman of the Allotment Association
Recipes
Baked Pears
As there seems to be a glut of pears this year, here is another way to use them up.
Peel three pears, halve them and remove the cores. Put them in water to stop them discolouring.
Squeeze the juice from three oranges into a jug adding a bit of the zest. Stir in some sugar or maple syrup (to taste). Place the pears in a baking dish cut side up and pour over the orange juice etc. A vanilla pod or piece of stem ginger goes well with this if you have it. Bake uncovered for 45-50 minutes until the pears are tender. It is worth checking their progress as the exact timing will depend on their ripeness.
Pear and Ginger Cake
500g pears peeled, cored and diced 30g butter 1 tbsp golden syrup
For the cake
250g self-raising flour
2 level tsp ground ginger
½ tsp mixed spice
½ tsp cinnamon
1 tsp bicarbonate of soda
a pinch of salt
200 ml golden syrup
125g butter
125g dark muscovado
2 large eggs
240 ml milk
Peel, halve and core the pears and cut into 2cm dice Warm the butter in a shallow pan, add the pears and leave to cook for 10 minutes over a low heat until they are pale gold and translucent. Towards the end of their cooking time add the golden syrup. Remove from the heat and set aside.
Line the base and sides of a square tin measuring approx 22cm.
Set the oven at 180c/gas mark 4. Sift the flour with the ginger, mixed spice, cinnamon, bicarbonate and salt. Pour the syrup into a small saucepan, add the butter and the sugar and warm over a moderate heat until the butter has melted. Simmer for a minute and remove from the heat.
Beat together the eggs and milk. Pour the butter and syrup mixture into the flour mixture and stir gently until no flour is visible. Mix in the milk and eggs. Fold in the cooked pears and scrape the mixture into the cake tin. The pears should sink to the bottom. Oven bake for 35-40 minutes until it is lightly puffed and spongy to the touch. When cold make some icing with 250g of icing sugar and 3 tbsp lemon juice and drizzle on top.
And finally …….
Don't forget the Annual Christmas drinks and mince pies, which this year will be held on Sunday 6th December. Unfortunately I won't be around to do the mulled wine this year. There will be drinks available but if anyone would like to organise the mulled wine please let someone know in the shop. The gathering will be held in the poly tunnel behind the shop. It was lovely and warm in there last year and we all had a good chat. A nice way to wish everyone a happy Christmas. Everyone is very welcome. It usually starts at 10.00 and there will be a raffle drawn at 11.00 The shop will be open if anyone wants to buy anything, then it will be shut until after the AGM in January. Please look out for notices on the gates for the date of the AGM, which is held in the Community Centre in Bransbury Park. If anyone would like to join the Committee or work in the shop or has anything they wish to discuss please come to the meeting.
It only remains to wish you all a very happy Christmas and New Year. Roll on the spring when we can begin it all again.